Social Work, Sociology Programs attend First Generation Conference in Boston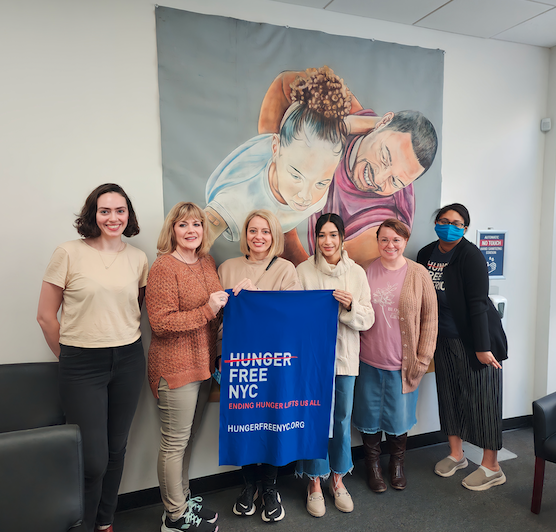 November 17, 2023
Northeast Texas Community College (NTCC), in partnership with Texas A&M University-Commerce, recently sponsored an educational and cultural trip to New York and Boston for five exceptional students from their Social Work/Sociology program. This journey provided an opportunity for practical learning and a chance to contribute to critical social causes.
The trip commenced with an immersive two-day experience in New York, focusing on the rich and diverse cultures of Harlem and Midtown. The group's visit to Hunger Free America, located in the Bronx, was a significant highlight. As a partner of the NTCC Eagle Food Pantry, Hunger Free America plays a vital role in addressing food insecurities and also contributes AmeriCorps members to support this cause. The students received an insightful overview of the agency's operations and participated in a walking tour of the community, gaining first-hand knowledge of the agency's impactful work.
Following their time in New York, the group journeyed to Boston to participate in the Class Action First Generation Learning Summit, at Babson College.  This event was a platform for students Tonya Elmore and Adri Gutierrez to present on the "Culture of CARE" and discuss strategies for supporting first-generation students.   Additionally, Jose Olvera and McKenna Neal shared insights on how peer wellness groups can challenge stereotypes in higher education. Both presentations emphasized the crucial link between student engagement and retention rates in higher education.
The summit also featured a panel discussion with Carmen Shurtleff, a General Council member and NTCC Associate Faculty, and a Social Work Field Liaison from Texas A&M University-Commerce. Ms. Shurtleff's discussion highlighted the innovative integration of the learning summit into a sociology elective course, showcasing a unique approach to embedding practical experiences in academic curricula.
Post-conference, the students continued their exploration of Boston, employing a sociological lens to analyze various aspects
of the city, including social, cultural, economic, and educational factors. This approach allowed them to deepen their understanding of the influences shaping the lived experiences of different communities.
This trip represents a significant step in NTCC's commitment to providing practical, real-world experiences to their students, fostering a deeper understanding of social work and sociology beyond the classroom.