PTA program welcomes new students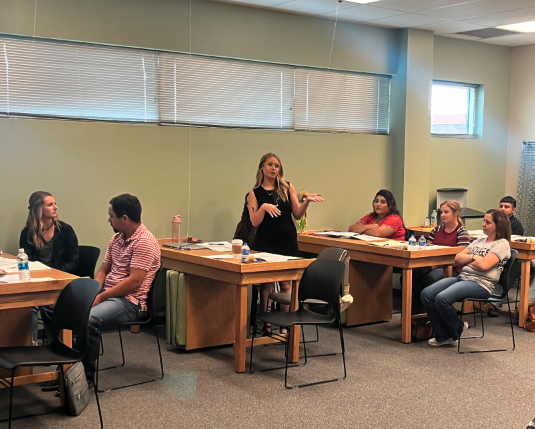 July 12, 2023
The Northeast Texas Community College Physical Therapist Assistant (PTA) Program held an orientation on Wednesday, July 12th to welcome its new incoming class of 2024. The program has accepted 16 students to begin classes this fall. They come from a variety of backgrounds and from several states.
"It was great to get all of the students together this week in preparation for fall. They will be spending a lot of time together over the next 17 months and we look forward to watching them learn and grow as aspiring PTAs," Dr. Nancy Wilson, PT, DPT, Director of the NTCC PTA Program, said.
Physical therapy is a rewarding health profession that provides services that help individuals restore function, improve mobility, relieve pain, and prevent or limit permanent disabilities. The physical therapist assistant, under the direction and supervision of the physical therapist, utilize mechanical force and movements, manual therapy, exercise therapy, biophysical agents, and patient & family education to improve an individual's quality of life. Physical therapy professionals can work flexible hours in a variety of settings such as hospitals, private clinics, rehabilitation units, home health, schools, and nursing homes.
NTCC's 17-month PTA program is the shortest program in Texas. To learn more, visit www.ntcc.edu/pta.