Cosmetology students volunteer at Ignite Youth Club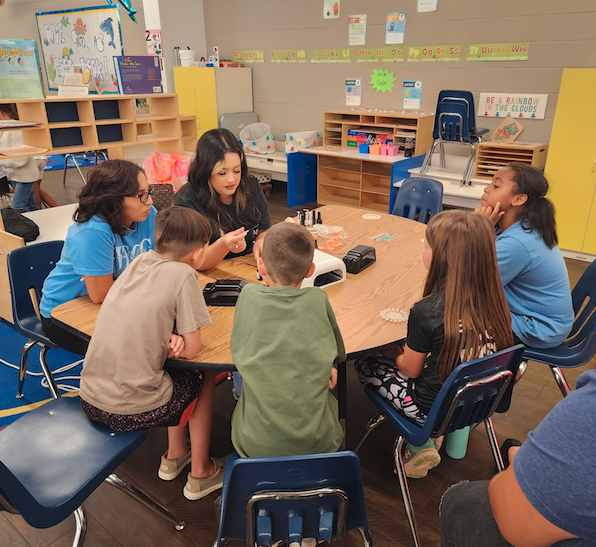 July 13, 2023
The Northeast Texas Community College Cosmetology program recently took a trip to Ignite Youth Club in Mount Pleasant to share their expertise with local kids. The students gave a general hygiene lesson, taught basic hairstyling techniques and nail art.
"We like to encourage our students to give back to the community and we were excited when Ignite Youth Club reached out to us about working with them. Not only did our cosmetology class have a great time hanging out with the kids, but it was also a great learning opportunity for them to use the skills and knowledge they have gained by teaching others," Necah Posey, NTCC Instructor of Cosmetology, said.
The NTCC Cosmetology program has 10 students this summer. Four are completing the new manicurist program, which prepares them to test for state licensure to do nails professionally. The program has accepted 46 students for the fall semester and is looking forward to another great year.  To learn more about Cosmetology at NTCC, visit www.ntcc.edu/cosmetology.
Ignite Youth Club, located at 1125 North Jefferson Avenue in Mount Pleasant, provides affordable, safe, quality and educational afterschool and summer programs for children ages 5-12. You can learn more about Ignite at www.ignitemp.org or find them on Facebook.