Summer Spotlight: Kids Discovery College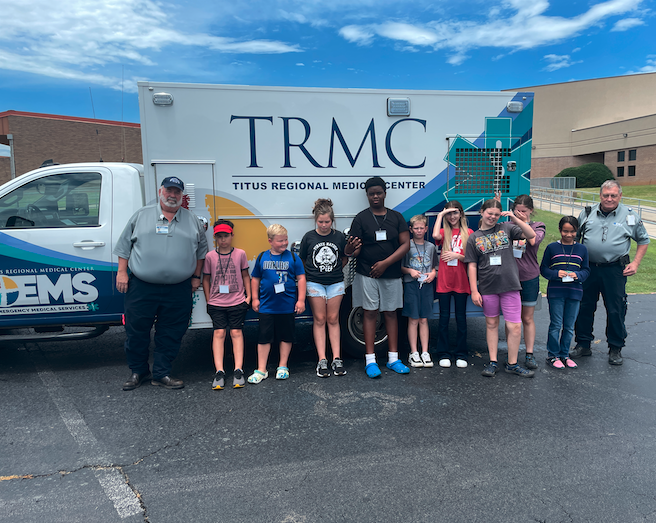 July 12, 2023
It is officially summer at Northeast Texas Community College and the campus is buzzing with activity. For the past few weeks we have highlighted some of the special programs taking place at NTCC this summer. This week's Summer Spotlight feature is Kids Discovery College!
The 2023 Kids Discovery College, hosted by NTCC's Continuing Education Department, kicked off this week with more than 100 children participating. The two-week camp offers over a dozen fun and educational classes designed for kids ages 8-16. Class topics vary from drone piloting and cooking to tennis.
"Kids College is a longstanding tradition at NTCC and we love hosting young people on our campus. I am very grateful to our continuing education staff, Kids College instructors and the many volunteers who make it happen, Jimmy Smith, Director of Continuing Education and Corporate Training, said.
Next week, the kids theatre class will host a public performance of "The Not So Mysterious Disappearance of Cinderella – a Mini Musical" on Thursday, July 20th at noon in the Whatley Center for the Performing Arts. Everyone is invited to come out to support the students.
The First Responder Academy will also hold a special live scenario at 1 p.m. in the parking lot between the Whatley Center and IA buildings. Local fire, EMS and police personnel will be on campus to provide a unique, hands-on learning experience for the students. Please don't be alarmed if you see emergency vehicles!
Please join us in extending a warm NTCC welcome to the kids and their parents if you see them during the remainder of Kids Discovery College! To learn more, visit www.ntcc.edu/kidscollege.