Longview ISD opens Foster campus to public, first responders
In response to the ongoing power outages caused by the recent storm, Longview ISD will open the Foster Middle School cafeteria and gymnasium to the public from 8 a.m. to 8 p.m. on Sunday as a heat relief and device recharging center.
Area first responders are also invited to use the washing facilities for their clothes and equipment. 
Foster Middle School is located at 1504 S Martin Luther King Jr Blvd, in Longview.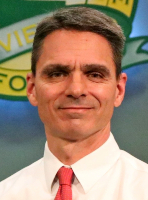 "With temperatures soaring and the need to escape from the scorching heat, Longview ISD recognizes the importance of providing a safe space for community members to find respite," said Dr. Wayne Guidry, LISD Assistant Superintendent. "Local citizens are encouraged to utilize the facilities to cool down and recharge their electronic devices."
In addition to serving the general public, Dr. Guidry said the district acknowledges the tireless efforts of our first responders during this challenging time.
"As a gesture of gratitude, washing facilities will be made available to them between shifts," he said. "Many first responders have been working diligently since the recent power outages, putting in extra hours to ensure the safety and well-being of our community."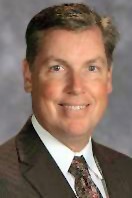 Assistant Superintendent Dr. James Hockenberry said Longview ISD "is committed to supporting the community during this period of extreme weather conditions."
"By opening the Foster Middle School campus and gymnasium to the public, individuals seeking relief from the heat will find a welcoming environment," he said. "The district recognizes the importance of fostering unity and providing assistance when it matters most."