UT Health East Texas EMS/AIR 1 Employee Gives Back to Community by Fostering Children

Shyann and Tonya Kirkpatrick
May is National Foster Care Month, recognizing foster children and those standing for them. 
Tonya Kirkpatrick, executive assistant for UT Health East Texas EMS/AIR 1, has always had a calling to help children.
She was at her son's baseball game almost 20 years ago when she saw a little girl sitting alone at the ballpark, so she asked why she wasn't playing. The child's answer, "I'm a foster kid, I'm not allowed to," broke her heart and inspired her to act. Determined that she wanted to change things, Kirkpatrick began calling foster agencies, eventually finding a connection with the Bair Foundation, a Christian-based agency in Tyler. Kirkpatrick, her husband and two sons, then ages 4 and 9, underwent rigorous screening and training before welcoming their first foster child in 2006.
"I just wanted to help," Kirkpatrick said. "I love kids, and I thought if I can save one kid that's better than nothing."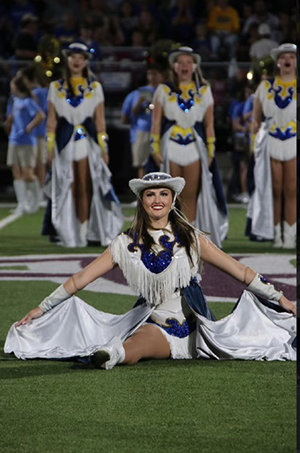 Shyann Kirkpatrick
When a 22-month-old named Shyann was placed with their family, the Kirkpatricks knew something was different.
"She was terrified, but she was the sweetest baby," Kirkpatrick said.
Shyann eventually warmed to the family, but months later was placed back in her biological family's care, only to be returned to state custody soon after.
"At that point I told CPS and the state that I wanted to adopt her. I didn't want her to go back and forth being placed in an unsafe environment," Kirkpatrick said. "I wanted to change the system and I wanted to adopt. I had my two boys and I wanted a girl, so why not adopt a kid who is already here in Texas that needs a home."
After Shyann's adoption, the Kirkpatricks continued to foster children, but decided to take a break after realizing the emotional toll it was taking on their children. Her youngest son was in first-grade at the time, and his teacher called to discuss a picture he'd drawn at school.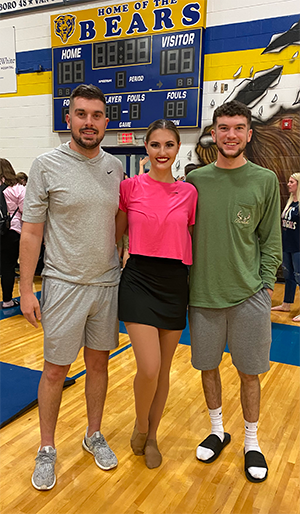 Matthew, Shyann and Preston Kirkpatrick
"He drew a picture of our family and this baby off in the distance and he wrote on there, 'Why did they take my baby away?'" Kirkpatrick said. "It broke my heart because they get attached and then the (foster) child moves."
It was Shyann who prompted them to resume fostering several years later. "She said, 'Mom, can you please help someone like you helped me?'"
Over the years, the Kirpatricks were placed with a total of 17 children, all of whom are doing well. They took this school year off, allowing them to focus on Shyann's senior year of high school, but they will be taking another placement this month. In the meantime, Tonya
Kirkpatrick is staying busy through her efforts as a CASA (Court Appointed Special Advocates) volunteer.
Kirkpatrick said she met several CASA volunteers through her own foster care experiences, and she was impressed with their role advocating for children involved in the child welfare system.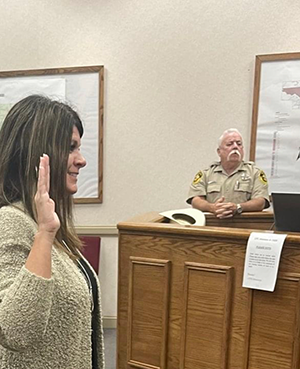 Tonya Kirkpatrick being sworn in as a CASA volunteer
"It's very rewarding, and the kids are so grateful," she said. "I will advocate for these kids in court, school and in our community. I will be their voice and help to place them in a safe, permanent and loving home.