NTCC Rodeo team starts spring season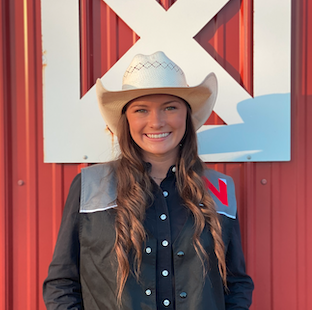 February 2, 2023
Pictured: Makenzie Mayes
By: Justin Hargrove, Assistant Athletic Director
The Northeast Texas Community College Rodeo team will travel to Sulphur Springs, Texas on February 3-4 for the Texas A&M University-Commerce Rodeo at the Hopkins County Civic Center.
NTCC will compete in five National Intercollegiate Athletic Association (NIRA) Rodeos this spring and with combining the five Rodeo's in the fall, hope to qualify for the Collegiate National Finals Rodeo in Casper, Wyoming in June.
Freshmen Makenzie Mayes (Scroggins, Texas) leads the region in Ladies Breakaway Roping, Taylor Eastridge (Beckley, WV), a fellow freshman is setting herself up to have a chance with some good runs this spring in Barrel Racing.
Freshmen Colton Burkhard (Ivanhoe, Texas) in Bull riding and sophomore Garrett Fields (Quitman, Texas) in Steerwestling are looking to punch their ticket with a good spring as well.
The Eagles will follow up the Texas A&M University-Commerce Rodeo with a trip to Texas A&M University-College Station in March, then Wharton Junior College in Wharton, Texas and Hill College in Hillsboro, Texas the final two weekends of March. April will take the Eagles to Athens, Texas to the Trinity Valley Community College Rodeo to finish the season.
NTCC will host the second annual Rodeo Banquet on Saturday, May 6, 2023 at the Becky and Buddy McCollum Events Center at the Mount Pleasant Rodeo Association Arena. The Event will bring in Alumni, current students, with a catered meal, live and silent auction and live music and dancing. Keep an eye out for more about this event as the semester goes on.