Big entertainment coming to Whatley Center in February

January 12, 2023
Prepared to be entertained at the Whatley Center for the Performing Arts this February! Three don't-miss concerts are scheduled along with an art exhibit.
The month will kick off with a performance by the Texas Tenors on Friday, Feb. 3rd at 7:30 p.m. Back to the Whatley stage by popular demand, The Texas Tenors will wow the audience with their stellar vocals as they cover a variety of genres from classical to country and adult contemporary. They were voted Billboard Magazine's #10 classical artist in the world in 2019 and remain one of the most successful touring groups in the history of America's Got Talent.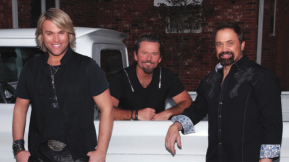 "Every time we've hosted The Texas Tenors, we've always have many requests to have them back again. They are phenomenally talented musicians who put on an outstanding show," Carolyn Franks, Director of the Whatley Center, said.
The Texas Tenors show is included in season ticket packages and the remaining seats are going fast, so get yours today. Seats are $30 for adults and $10 for students. The concert is sponsored by Kaye and J.T. Brison.
Two days later, Northeast Texas Community College's president, Dr. Ron Clinton, will perform a benefit piano concert on Sunday, Feb. 5th at 2:30 p.m. While many know Dr. Clinton as an original member of the NTCC faculty and a college administrator, he is also a talented classically-trained pianist. Prior to his time at NTCC, Clinton performed extensively throughout the United States, Asia and South America as a concert pianist, appearing as guest soloist with symphony orchestras in Houston, Austin, Lubbock, South America, and the Republic of South Korea. Tickets for the concert are $20 for adults and $5 for students. All proceeds will benefit the NTCC Foundation.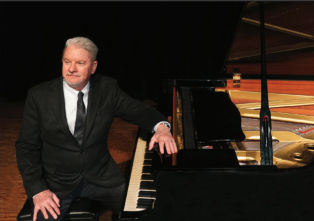 Last, but certainly not least, February will wrap-up with a concert by country music legend Neal McCoy on Saturday, Feb. 18th at 7:30 p.m. A native of Longview, Texas, McCoy has released 15 studio albums with multiple number one singles and three platinum-certified albums. A few of his top-10 hits include No Doubt About It, Wink, The City Put the Country Back In Me, They're Playing Our Song, and The Shake. The Neal McCoy concert is a special event and tickets are not included in the season ticket packages. All seats are $35. Neal McCoy is sponsored by the NTCC Foundation.
In addition to these three great concerts, the NTCC Art Department will also host an exhibit in the Whatley Center foyer from February 3rd-22nd. It will feature the work of Marsha Brown and will include a variety of media. Art exhibits are free to the public and available for viewing during regular business hours unless special events are being held.
Tickets to all upcoming Whatley Center performances can be purchased online at www.whatleycenter.com or by calling the box office at 903-434-8181.