Record-breaking heat scorches Texas, challenges power grid
The scorching heat has set numerous records and shot temperatures up over 110 degrees, causing a spike in heat-related illnesses and putting Texans at risk of a power blackout.
AccuWeather Global Weather Center – July 13, 2022 – Residents of the Lone Star State are used to blazing temperatures, but even the hardiest Texans found themselves sweating during the latest record-breaking heat wave to impact the United States, which has been challenging the state's power grid and setting numerous records.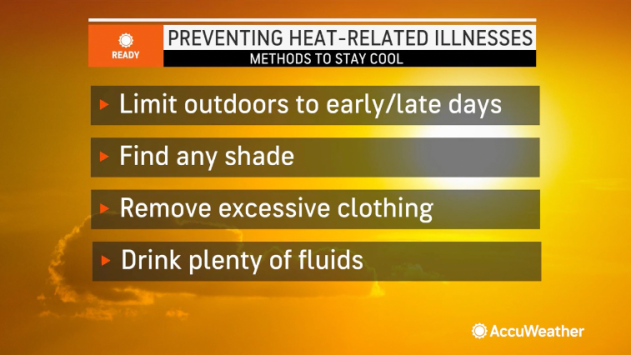 Most of Texas has had above-normal heat since the start of June, according to AccuWeather Senior Meteorologist Dave Houk, but the worst of the heat thus far has been reserved for the past few days.
"There have been periods where a dome of high pressure that has been a mostly permanent fixture across the South Central states strengthens near Texas causing a few days of record-challenging heat in a row across the state," Houk said, adding the high pressure was at its strongest over the last several days.
Paramedics in Fort Worth, Texas, responded to a dramatic surge in heat-related 911 calls as the heat intensified, with people suffering from homelessness, elderly, young children, and outdoor workers at the highest risk for illnesses caused by the searing heat.
About AccuWeather, Inc. and AccuWeather.com
AccuWeather, recognized and documented as the most accurate source of weather forecasts and warnings in the world, has saved tens of thousands of lives, prevented hundreds of thousands of injuries and tens of billions of dollars in property damage. With global headquarters in State College, PA and other offices around the world, AccuWeather serves more than 1.5 billion people daily to help them plan their lives and get more out of their day through digital media properties, such as AccuWeather.com and mobile, as well as radio, television, newspapers, and the national 24/7 AccuWeather Network channel. Additionally, AccuWeather produces and distributes news, weather content, and video for more than 180,000 third-party websites.