Senior Adult legal workshop planned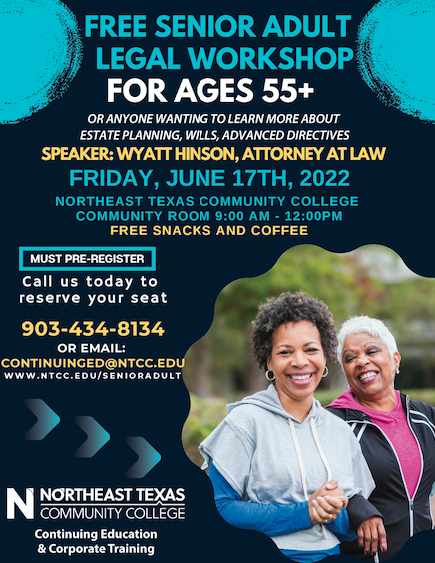 June 2, 2022
The NTCC Continuing Education and Corporate Training program will host a free Senior Adult Legal Workshop on Friday, Jun 17 in the NTCC Community Room (Humanities building) from 9 a.m. to noon.
The program is designed for individuals 55 and older, or anyone who wants to learn more about estate planning, wills and advanced directives. The speaker will be Wyatt Hinson, Attorney at Law. Free snacks and coffee will be served.
To reserve your seat, call 903-434-8134 or e-mail continuinged@ntcc.edu. You can also visit www.ntcc.edu/senioradult for more information.