The Great Colorado versus Texas Tomato War
A Most-Unusual and Fun Fundraising Event
This fall in Buena Vista, Co., for the second year in a row, over one ton of over-ripe tomatoes will fill the mountain air in the Great Colorado versus Texas Tomato War.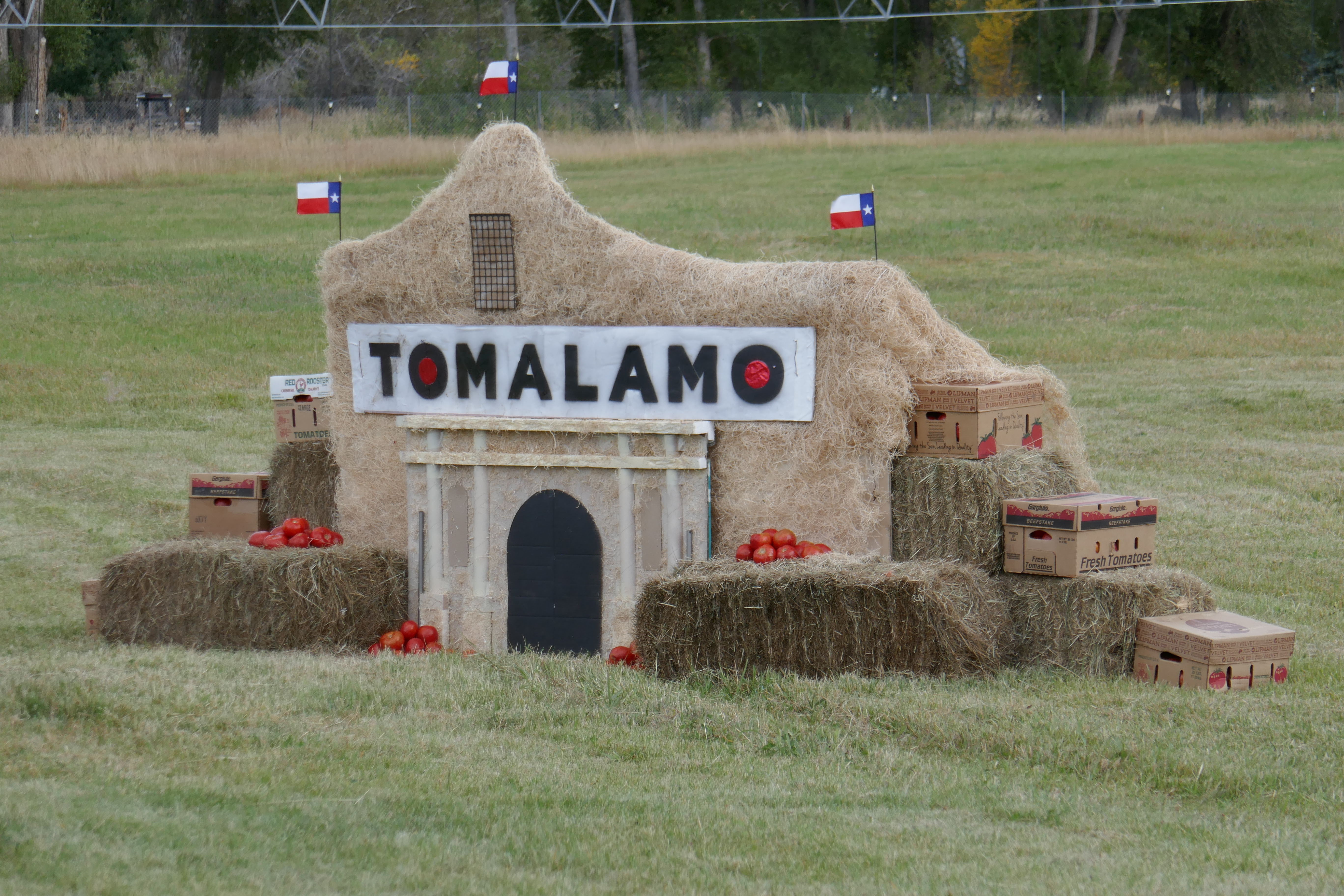 Sponsored by the Rotary Club of Buena Vista, the Great Colorado versus Texas Tomato War is based on a decades old rivaly. Coloradans benefit from the money that numerous Texas visitors and part-time residents spend in the state each year . . . but Coloradans would just as soon the Texans stayed home!" Everyone is reminded, however, that the Colorado versus Texas theme is just an excuse to have fun.
One spectator in 2021 observed, "I never imagined so many people could have so much fun throwing tomatoes." A first-time participant exclaimed, "This exceeded my expectations!"
Along with the standard and always expected beer garden, this year's event will feature the additions of skydivers from Colorado and Texas, a band, food trucks and a "kids-only" tomato war.
The date is Saturday, September 17, 2022. Gates open at 2 p.m. Parking is by donation. Entertainment will begin and a silent auction will open at 3 p.m. The Kids Tomato War will begin at 4:30 p.m., and the Great Colorado versus Texas Tomato War will commence at 5 p.m. The location will be announced at a later date.
Team participation will be encouraged this year with teams of five or more competing for cash prizes, ie best costumed, accuracy, etc.
The Texas Tech Alumni Association has committed a team to defend the honor of the Great State of Texas. Other alumni associations are encouraged to participate.
For additional information, send an email to jdavidholt@gmail.com or text 816.591.0300. Also consult www.TomatoWar.org.
Proceeds from this event will go towards the support of The Dolly Parton Imagination Library. This highly successful early reading program provides high-quality, age-appropriate books mailed to the child in their home each month from birth through their fifth birthday. The books are gifted at no cost. In Buena Vista, the expense is paid by Rotary which serves over 300 young readers in the Buena Vista and Lake County school districts.