Whatley Center postpones spring season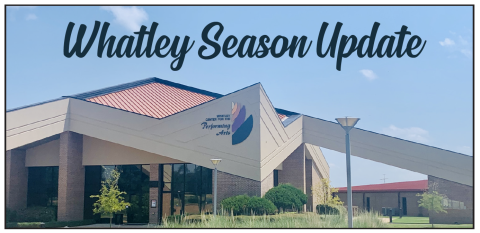 January 12, 2021
The Whatley Center at Northeast Texas Community college announced this week that it will postpone the spring 2021 reopening to march. Initial plans were to resume with limited-capacity events beginning in January. Due to the continued rise of COVID-19 cases in the area, the season has been tentatively pushed back until March. 
"Hopefully, with the vaccine now becoming available, we will all feel safer about coming together again by then. At this time, we are hoping to open March 5 with Dr. Ron Clinton's piano concert. We will keep you updated as we get closer to March," Carolyn Franks, Director of the Whatley Center, said.
The revised schedule is as follows:
March 5, 7:30 p.m. Dr. Ron Clinton, piano

March 6-25. Art Exhibit: Mt. Pleasant Art Society, Closed for Spring Break March 15-19
March 21, 2:30 p.m. "Springtime Chamber Music" with the Orchard Ensemble
April 8 - May 4. Art Exhibit: NTCC Student Art Show, Reception April 21 at 12:30 p.m.
April 10, 7:30 p.m. Flashback – At The Hop - 1950-60's show
April 18, 2:30 p.m. Debbie Porter, mountain dulcimer and ukulele
April 24, 7:30 p.m. East Texas Men in Harmony, barbershop chorus
June 6, 2:30 p.m. Adler & Hearne, singer-songwriters
For more information about the Whatley Center visit www.whatleycenter.com contact Carolyn Franks at 903-434-8182 or cfranks@ntcc.edu. All events are subject to change in response to evolving pandemic conditions.